The impact of failure to pace up with digitization
As identified by the top marketing agencies in Vancouver, due to the pandemic, more than 160,000 businesses in Canada were on the verge of bankruptcy, and many declared bankruptcies, including retailers, restaurants, gyms, and more. A similar pattern in all those companies was that they were either partially digitalized or not digitalized at all, which induced a low consumer demand due to people being home-bound. Businesses that did not have enough liquidity to raise capital suffered the most.
A survey conducted by Statistics Canada revealed that 5.2% of Canadian businesses were reported to be at the brink of bankruptcy. Over 43.9% of businesses were unable to sustain more debt, whereas 17.5% claimed that their businesses had the capacity to continue less than six months before filing for bankruptcy. Marketing firms in Toronto have confirmed these stats.
The world we live in has become highly digitalized, especially in the last decade. As consumer behavior has changed over time, more companies have gone for digitalization. However, due to the Covid-19 pandemic, many organizations that had not yet gone digital faced immense challenges. Whereas companies that developed effective digital marketing strategies pre-pandemic benefited greatly.
Stay updated; Stay ahead of the game
Where many businesses suffered, there are many that actually made record revenues post-pandemic. Businesses that used cloud computing, artificial intelligence, and automation proved to be safe from havoc. Banks that focused on internet banking benefited immensely, and from the health care industry, the implementation of app-based consultation proved to be very beneficial. The e-commerce industry shows how effective digitalization was for them as they achieved unprecedented growth during this tough time.
The biggest example of the digitalized company that thrived is Amazon. They have four consecutive record quarterly profits while gaining more than 200 million Prime loyalty subscribers. Amazon shares have risen by 4% in after-hours trade, while their ad and other sales have risen by 77% to $6.9 billion. It is expected that the operating income for the current quarter will be between $4.5 Billion and $8Billion.
Related Blogs
How to get more customers to your store
Which kind of marketing should you get?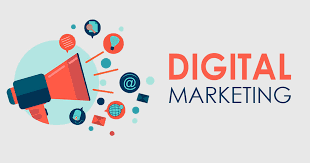 7 reasons why digital marketing strategies are essential
Competitors can invade your market share
As per a social media marketing agency in Montreal, if you have not yet focused on implementing digital marketing strategies, then it is highly likely that your place in the market will diminish. It is important to allocate enough resources towards the digitalization of the company as that is what the future is all about.
Not using time wisely can be costly
Investing in a marketing strategy that benefits your stakeholders to optimize, plan, and manage digital channels is very important. Therefore, do not waste your time and money on purchasing various tools and hiring agencies to perform online marketing objectives. The time is now to drive the marketing results needed by your individual business to boost marketing ROI and increase revenue.
Know your online marketplace to succeed
This pandemic has proved to be beneficial for those who had implemented digital strategies timely; therefore, it is necessary to know the customer demand for online services that you may be able to provide. The dynamics are much different online than in traditional channels as there are various options for marketing communications, different customer profiles, and propositions. Be sure to gather Intel about the online marketplace to prosper. Hire a digital marketing agency in Brampton to help you identify the right target market.
Optimization is key to effective marketing
In today's highly competitive market, every company has analytics on its website. The companies that fail are those who do not make use of those analytics by reviewing and acting upon them. After implementing the right digital marketing strategy bespoke to your company, it would be necessary to work on important aspects like site user experience, social media marketing, and search marketing. These tactics will ensure that your business is safe from any unforeseen circumstances. A well-versed online marketing agency Mississauga can help you in effective optimization.
Budget allocation for digitalization is critical
It is very important to allocate your resources towards e-marketing and the planning that needs to be done in that area. Hiring a specialist that deals in e-marketing could be very beneficial for your business. They have the necessary skills to tackle all sorts of threats from competitors efficiently. This is done by devising specific online marketing strategies to counter and maintain the market or increase market share. Use your budget to invest in tools that provide you with digital maturity, benchmarking, performance insights, and marketing data reports to have the edge over the competition.
Develop a digital value proposition
Making sure that an omnichannel marketing strategy is developed would be a key factor in increasing the audience engagement on your company through email marketing, search channels, and social channels. A well-defined Online Value proposition that is made specifically for your target customers will aid in the encouragement of new and existing customers to engage in what is being offered by your company.
Determine the steps to become digitally integrated
It is very important to integrate digital media with response channels and traditional media. That is why using an integrated digital marketing strategy will ensure that the digital marketing aspect of your company is done well so the company is able to grow. To survive in today's rapidly evolving world, digitalization has to become a part of all business and marketing activity.
One thing that this pandemic has taught is that digital transformation is essential to ensure success and profitability. Adopting digital marketing strategies is the basis of defining organizations' best practices, guidelines, and recoveries to grow in this area.